I may earn money or products from the companies mentioned in this post. This costs you absolutely no extra money (of course), it simply allows me to keep my cats in the lifestyle they're accustomed to!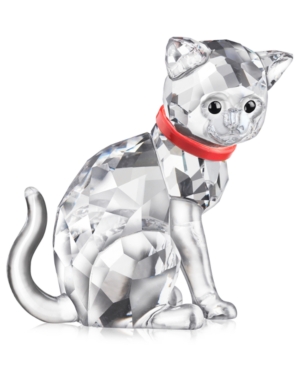 This little beauty is too beautiful for her own good! She's the
Swarovski Collectible Figurine, "Cat Mother"
, available online from Macy's. She's part of the Swarovski Household Pets Collection, which includes various cats and breeds of dogs. It's an absolutely gorgeous collection, you'll definitely want to click through and check it out.
From Macy's: Swarovski crystal delights the eye in this collection of figurines inspired by household pets. The collection includes a family of golden retrievers and a family of cats designed by Heinz Tabertshofer
See Swarovski Collectible Figurine, "Cat Mother" for more information!